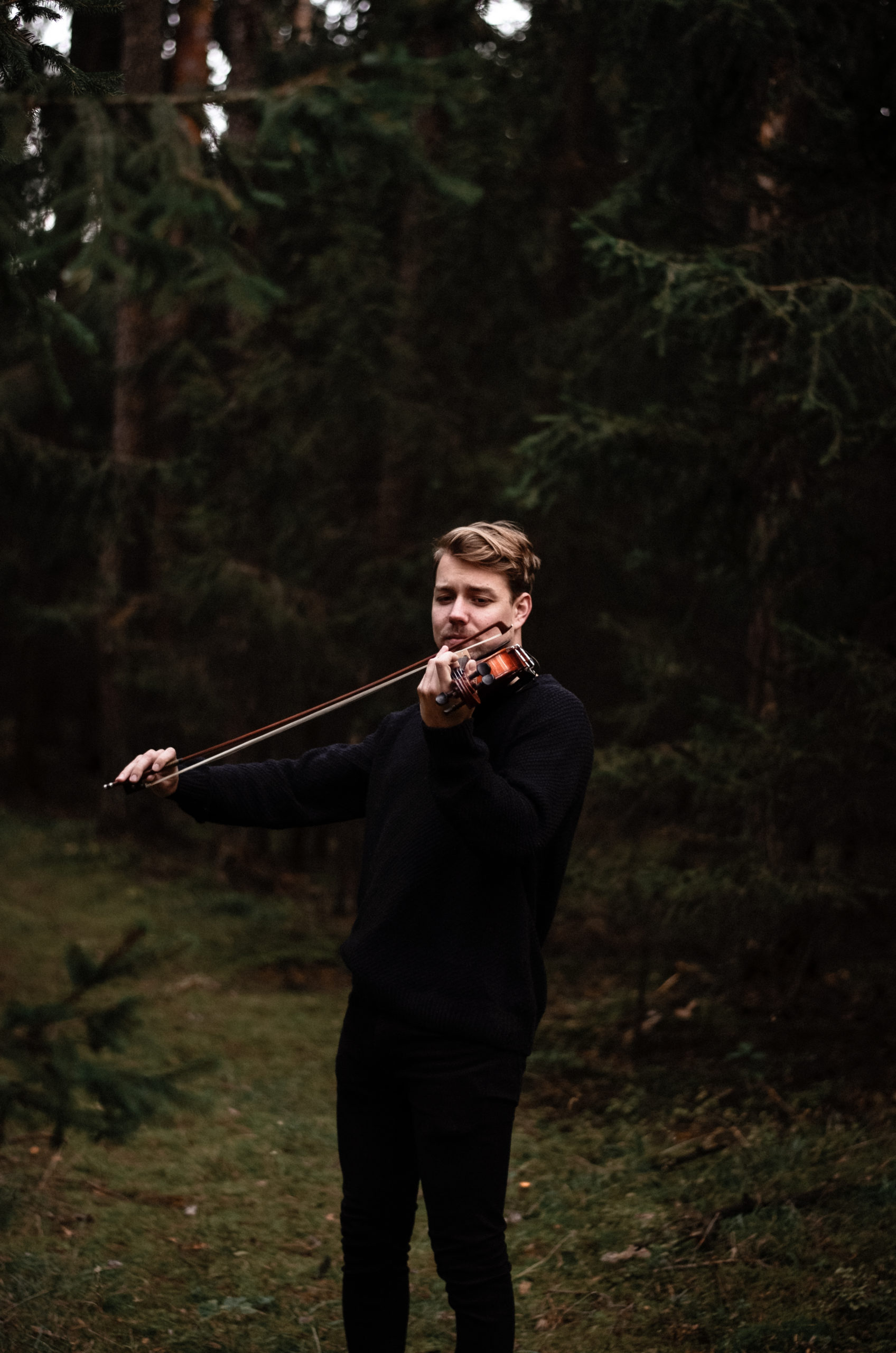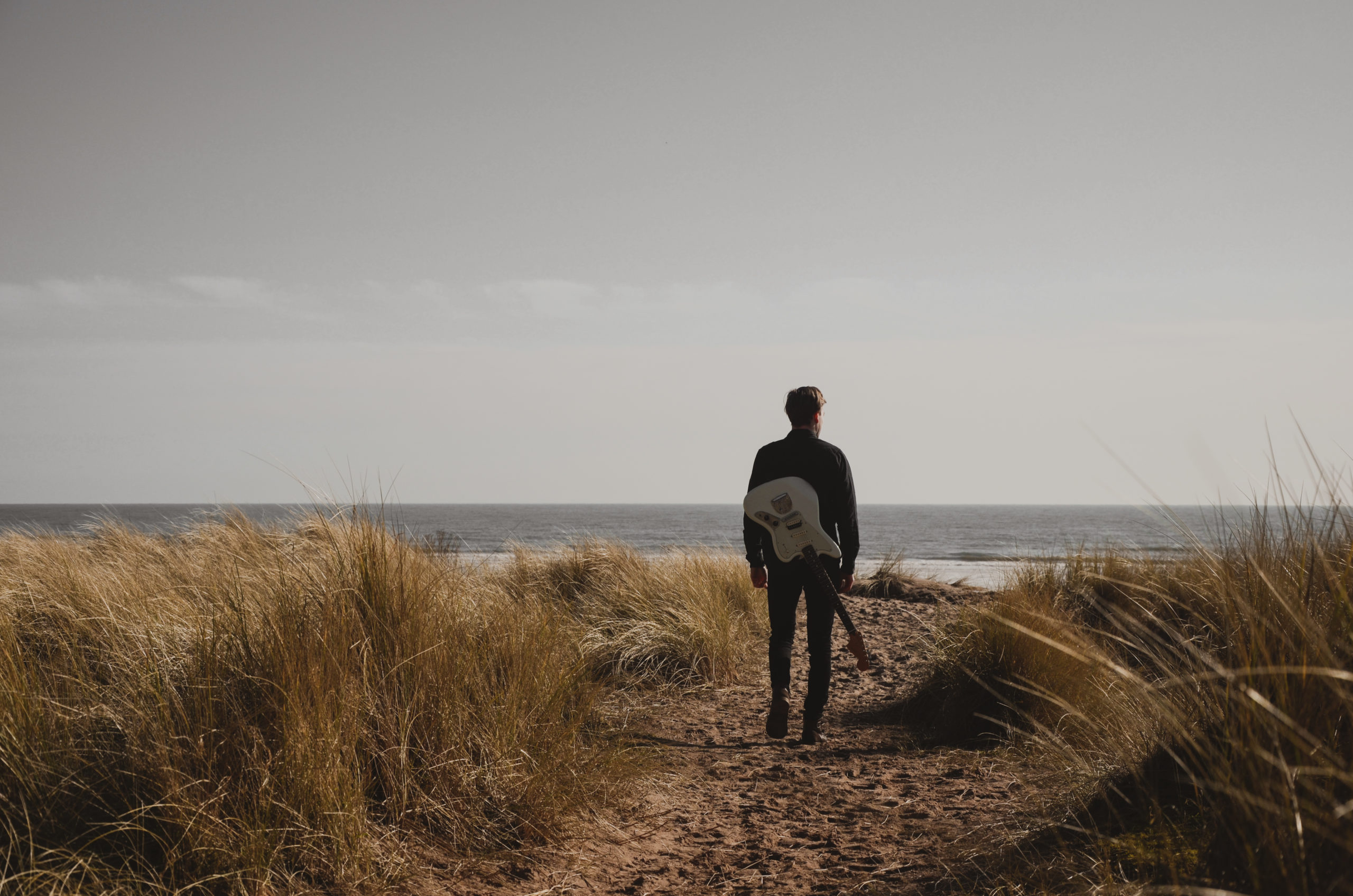 Martin Šimek
Hi, I'm Martin and music is my life. I play the guitar and the violin, play gigs with the band, play music at weddings, in bars and restaurants, and at social events.
guitarist, violinist
About me
I've been into music since my childhood. As a child I attended elementary art school and during that time, I actively participated in live performances and was able to try nearly all musical genres on the violin. Apart from playing in a country ensemble, I was also active in the folklore ensemble Pisecan, in the Pisek Chamber Orchestra, or played the guitar in my own band. With the project My Favourite Rainbow I went busking in the streets of Italy, Slovenia, Croatia, Germany and France. As I love everything related to music, I also performed in the musical Zaslana Posta as part of a singing and dancing company. Eventually, I started playing at weddings and other social events.
Where can you find me? Currently, I'm a guitarist and violinist in the Karelll project, guitarist and violinist in the band Klaret Strazsky Vyber and you might see me as a solo artist playing at bars or busking in the streets. Besides playing live, I record music in a studio or compose my own melodies.
Music is an essential part of all weddings. Whether it is background music for the wedding ceremony, the afternoon programme or the entertainment for the evening.
Why live music?
You can save on anything in life but, taking transience into account, saving on your own experiences does not really pay off. If you've ever experienced the feeling that comes when you play a CD at home after returning from a concert, there's no need to explain the difference between recorded and live music. Each piece of music enhances the atmosphere of the moment. But only live music provides contact - a musician can adapt music to the situation, and therefore creates a unique and unforgettable experience.
Music is one of the most powerful means to awaken feelings.
Ch. W. Gluck
What songs to pick for the wedding ceremony?
Each ceremony is unique in its course and venue, so it is impossible to say in general what songs are most suitable. All that matters is that you are happy with your choice. Take a look at the playlist for inspiration, if you cannot find what you're looking for or have a particular song in mind, there is no problem with making individual arrangements.
How many songs to pick for the wedding ceremony?
Usually, songs are chosen for the following structure, but everything can, of course, be individually adjusted to suit your needs.
groom's entrance

bride's entrance

rings/signatures

congratulations (depends on the number of guests)
I try to share my insights and experience that I've gained from performing live.
How and why start playing?
The hardest step is usually the first one, getting started. Then, it's just up to you. You may find that you like baking better, and that's perfectly fine, but at least you'll finally be clear about it. It's quite likely, however, that the guitar will no longer seem just like a dusty piece of furniture to you. The guitar can be used in almost any musical genre. In the end, the answer to the question of why you should start playing the guitar is quite simple. Because it's just cool.


That old funny-shaped bit of wood is still staring me in the face every day saying 'come on, you haven't started yet!' It's infinite.
Jeff Beck
What am I going to play?
I don't teach classical guitar schools, i.e. classical guitar and playing notation, but I try to foster a positive relationship with the instrument. This means that I tailor the repertoire selection according to individual needs. The main goal is that you can "hear" - and are eventually able to play in a band, for example - and that you can accompany yourself or someone else according to chord symbols. In practice, that means "playing around the campfire," for instance.
Tip for you
Keep your guitar somewhere visible and out of the case (unless it's worth more than your place). It will then encourage you to play it every day and the results will come soon.
Milý Marťo, rádi bychom ti poděkovali za vytvoření jedinečné atmosféry při našem svatebním obřadu. Díky tobě pro nás bude opravdu nezapomenutelný, nenechal jsi jediné oko hostů suché. Všichni tě moc chválili a ptali se na tebe. Oceňujeme také to, že jsi bez problémů zahrál písně, které jsme si přáli a hlavně to s námi ještě zkonzultoval a poradil. Jsme moc rádi, že ses našeho obřadu ujal a strávil s námi jako host i zbytek dne. Díky! ❤️
Vše proběhlo naprosto v pořádku. Chválím, že je možnost vybrat si ze širokého a moderního playlistu. Vaše živá hudba perfektně zapadla do našeho svatebního obřadu na zámku. Všichni svatebčané včetně nás byli velmi nadšeni z vašeho provedení námi vybraných skladeb. Ještě jednou Vám děkujeme za úžasný a profesionální hudební doprovod během celého obřadu.
Ráda bych touto formou ještě jednou poděkovala za krásnou hudbu na naší svatbě, vstřícnost a bezproblémovou komunikaci. Velice jsem ocenila Vaši ochotu přizpůsobit se našim individuálním požadavkům a komorním podmínkám. Děkujeme za příjemný herní zážitek, je to jeden z krásných okamžiků, na který budeme rádi vzpomínat. =)
Dobrý den, chtěla jsem Vám moc poděkovat za skvěle odvedenou práci na našem sobotním obřadu. Všichni z té hudby byli úplně nadšení.
Dobrý den, jen bychom Vám chtěli poděkovat za nádhernou hudbu během obřadu. Byli jsme nadšení a i ostatní svatebčané Vás velmi chválili. Ještě jednou díky a mějte se krásně!
If you are looking for live music at your wedding, other social event, or guitar lessons, please feel free to contact me.